What are the Pros and Cons of using Webflow CMS?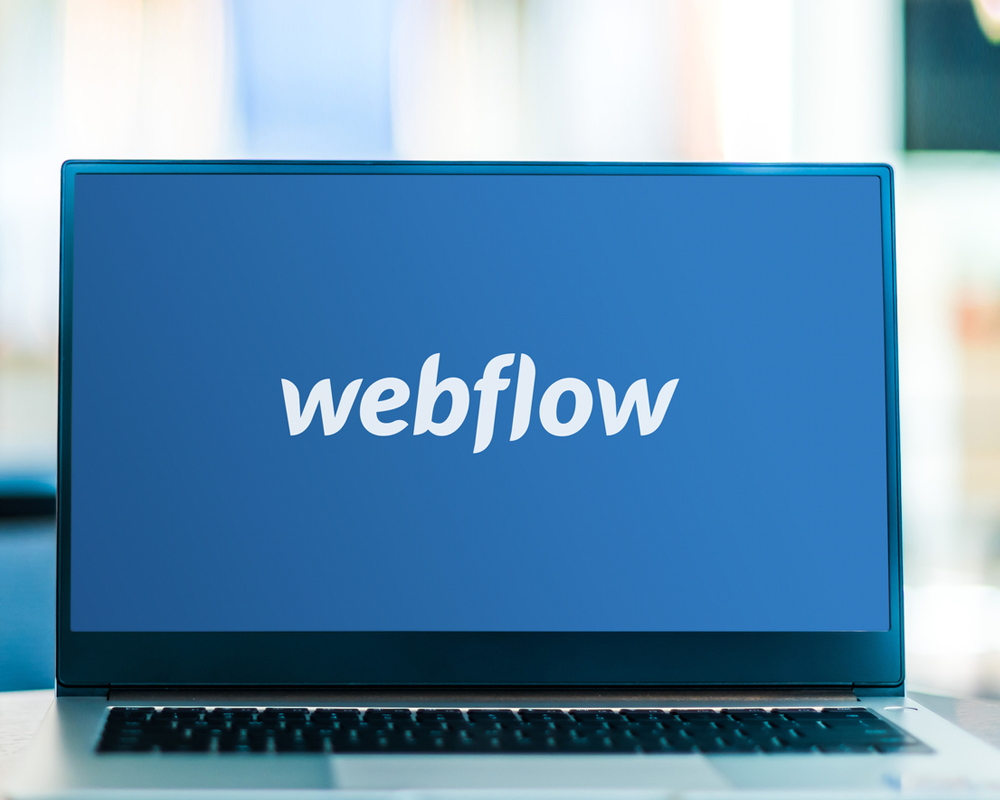 You have quite a few options when it comes to choosing the system that manages the content on your website, so what are the pros and cons of using Webflow CMS, and why might it be the right choice for you?
You're smart for asking!
One of the most important decisions about your website is the CMS (Content Management System) that holds it together and makes it work properly. Yet all the different options available can be frustrating and confusing when trying to make that choice.
Your web designer may have mentioned Webflow as an option, someone else may have recommended it, or you may have discovered it on your own. Whatever the case, knowing both the pros and cons of using Webflow CMS should help make your decision an easier one.
Pros of Using Webflow CMS
No Coding Required
Webflow allows you to build and manage your website without having to know coding language. This can cut down on the time it takes to develop your site and often makes managing it easier.
Easy Drag-and-Drop Building
Webflow uses a drag-and-drop editor which makes it easy to customize your website to look and work just like you want it to.
Integrated Ecommerce
Webflow supports all the functionality ecommerce sites need — including transactional emails — so that you can easily customize, manage, and scale your online store.
Dynamic Interactions and Animations
You can create a unique and engaging experience for your website visitors using Webflow's interactions and animations option. The animations can be triggered by a visitor scrolling down your site or by where they move their mouse. And there's no coding required for this advanced feature, either.
Simple, Powerful SEO
The ability to control and edit elements of your website affecting SEO (search engine optimization) also is built into Webflow, without the need for extra plugins.
SSL Certificate and Hosting Included
With your SSL certificate (promising a safe and secure environment for your visitors) and hosting included with Webflow, you save the added expense of getting these necessary components elsewhere.
Cons of Using Webflow CMS
Investment
All the power of Webflow does come at a price. There are multiple pricing plans to choose from, so what you pay will depend on just what you need.
Learning Curve
While there's no coding required, all of Webflow's powerful features can take some time to learn. Of course, if you are using a professional web designer to do the work for you, they will likely already have mastered all of the intricacies of the platform and you won't have to worry about a learning curve at all.
No Live Support
While Webflow has an intensive online library of support content as well as a community forum where you can ask questions and get answers, they do not offer live chat or telephone support.
Is Webflow CMS Right for YOU?
There's a lot to consider when choosing a CMS and website builder. Often it helps to consult with experts who know the ins and outs of the different options and who can help you determine which is best for your specific needs.
At WorldLight Media, Webflow is one of our specialties but certainly not the only platform with which we build beautiful, functional websites for clients. We carefully evaluate which platform is best suited to meet all of your needs before making our recommendations.
We can do that for you, too.
Contact us today to start the conversation.