Web Design Trends in 2019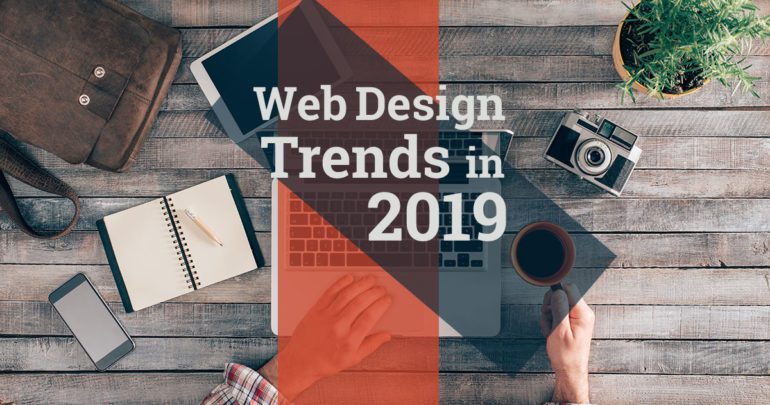 Web design trends are changing every year, and as web designers, it's important to keep up with them. We've found the top web design trends in 2019 that you can expect to see throughout our websites this year.
Design that Speaks to the User

A properly designed website should speak to users on an emotional level. This can be done through imagery, colors, and words. Every element of your website should have a purpose that evokes feeling in your users.




Gradients


Gradients can add more visually to your website. They can be used as backgrounds and on text to draw attention to certain sections. Bright colors seem to be the popular gradient trend of 2019.



Serif Fonts

Serif fonts have a vintage feel to them and they are making a comeback in 2019. Since websites have much higher resolutions than they used to, serifs are now just as readable as san-serifs.




Visualized Data

Explaining things through a visual representation seems to go further than just text. Infographics are a way to explain how things work within your company, show data for a point you're trying to make, or just make it easier for users to follow. To keep their attention, make it a story with a beginning, middle, and end.




Writing for User Experience

All websites have text throughout. This text should be designed to keep users engaged and connected. Keep it short and concise while staying informative.




Split Screens

Split screen designs are becoming more popular because they work great on mobile. On desktop, the most important information will be placed on the left so it shows up first on mobile.