Tips for Getting Started with Digital Advertising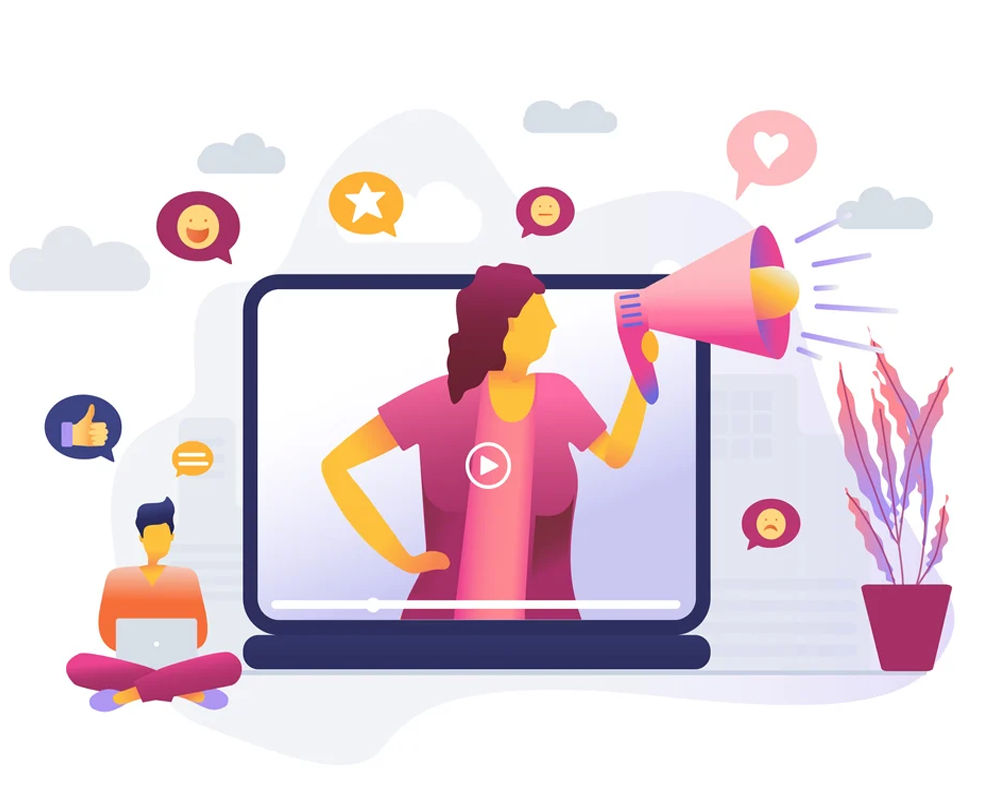 Digital ads are an incredibly effective way to bring people to your website, and we hope these tips for getting started with digital advertising will help you initiate the process.
Digital advertising, in the sense that we're referring to it here, consists of paid ads on Google, YouTube, and social media like Facebook, Instagram, LinkedIn, and TikTok.
You should also know that unlike traditional advertising, where you pay a flat fee for ad placement at a certain time or specific place, digital ad fees are based on either clicks — hence the term pay-per-click — or sometimes number of impressions or views.
Now, let's dig into those tips for getting started …
1. Start with Bottom of the Funnel (BOFU) Traffic
To get the most immediate bang for your buck with digital advertising, start with where the money is — at the bottom of the sales funnel where people are ready to buy.
Digital ads that target BOFU traffic may be driving traffic to sales pages or landing pages that are promoting seasonal deals, offering discount codes and coupons, giving demos or consultations, or selling any other "Buy Now" type of goods or services.
2. Know Your Audience
For your digital advertising to be effective, you must know who your audience is and where they are online so that you can choose the right platform for your ads.
For example, it's probably a waste of your ad budget if you run LinkedIn ads when your audience is on TikTok.
Ads on social media platforms are generally effective for reaching people who are at the top and middle of the sales funnel (TOFU and MOFU). This is when they're in the awareness and consideration stages of the customer journey.
Google Ads is often the best place to start for reaching a BOFU audience who is ready to buy now.
But in addition to platform and placement, the more you know your audience, the more you can customize your ad to speak directly to them … making it more effective and giving you a better return on your investment.
3. Understand Ad Regulations for Your Industry
Certain industries — health and wellness, legal, real estate, and insurance, for example — are all highly regulated when it comes to what you can and cannot say, imply, or depict in digital ads.
Be sure to do your research and know what you're allowed to do with digital advertising in your specific industry.
4. Dial in Landing Pages / Conversion Rates Before Spending a Lot on Ads
We suggest that you start with a lower daily budget for your digital ads initially so that you can test your landing pages and see what kind of conversion rates you're getting. Once you start getting some data, you can then make adjustments for improvement based on your initial results.
Here are some additional Tips for Creating an Effective Ad Landing Page.
Once you've perfected your landing page and gotten your conversion rate where you want it, then you can increase your ad spend, thereby increasing your traffic and your results.
5. Get Professional Help if You Need It
Digital advertising has become deceptively user-friendly. But just because you may be able to figure it out and handle it on your own, that's not always the best choice.
To get the best results from your digital ads, it's often a better choice to invest in professional help from people with experience in digital advertising strategy and implementation.
If you're looking to grow your business using digital advertising, we're here to help. Simply use our online form to get in touch with our team or call us directly at (559) 9-DESIGN … (559) 933-7446.