The 10 Elements of a Perfect Blog Post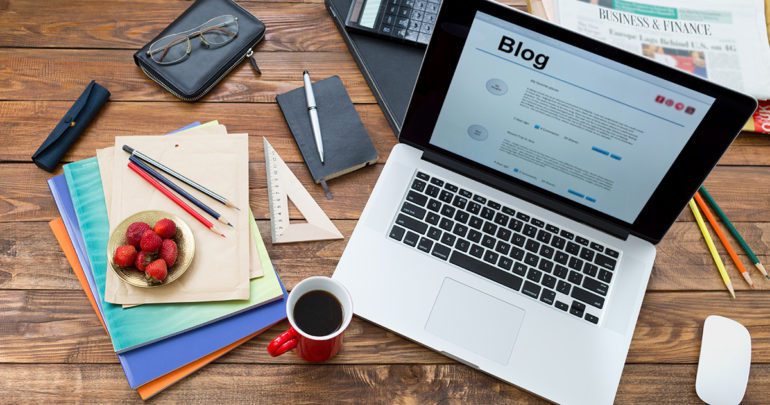 Internet users don't read mediocre blog posts. There are plenty of other articles out there to choose from so why should they read yours? A perfect blog post takes a lot of critical thinking and research in order to get it right. It's not something that can be cranked out in half an hour – it takes time. There's a lot to remember to write a perfect blog post – which means there's also a lot that can be forgotten. So follow these guidelines when you're writing your next blog post.
Headline

The headline of a blog post may be the most important part because it's what hooks your readers in. If your headline isn't engaging enough to pull in readers, then the rest of your post won't matter because no one will be reading it anyway.

In order to come up with a good headline, you need to figure out your angle that you want to approach the blog post from. Who is your target audience? Are you promoting a product? Is it an informative post? What is your end goal? Answering these questions will help you figure out what the post is ultimately about.

Once you know the angle, you need to conduct keyword research. This is important in order for your blog post to rank in search engines searches. You can know what people are searching by using Google's Keyword Planner, SEMrush, or HubSpot's keywords tool.

The last part of the headline process is to craft your title. The ideal headline length is 60 characters, the most liked headlines on Facebook are between 12 and 14 words, and the most shared headlines on Twitter are between 8 and 12 words.

Meta Description

You know those descriptions under the headlines when you search for something on Google or Bing? Those are called meta descriptions and they can be the difference between someone clicking on your post and moving onto another one.

Your meta description should give your readers an idea of what your post is about in under 155 characters. It's important to use your keywords in the meta description because users will be looking to see that the topic is mentioned.

Featured Image

A featured image that correlates with your post will help draw in readers, especially when posted on social media. Without an image, many internet users will keep scrolling because there isn't anything to catch their eye. Be sure to name your image with the title of your post and put the same title as the ALT tag. This helps you rank higher in search engines and also helps blind readers with computer text reading programs to know that there is an image with a title.

Intro Paragraph

Your intro paragraph is right up there with your headline – it needs to draw in readers and keep them interested. It should also let your readers know what the post is about without revealing everything all at once. You want to leave them on a cliffhanger so they have to continue reading to find out the rest.

Sub-Headings

See how I'm breaking up this post with different headings? This makes it easier to read instead of a giant block of text. With sub-headings, your post will look less overwhelming. Here's what this post would look like without sub-headings.


Would you read that? Me neither.

Sub-headings also help you rank higher on Google and Bing searches. When writing sub-headings be sure to use H2 tags or higher, not H1. H1 tags mean it's a title and you will get penalized by search engines if you have more than one H1 tag. If you are using over four sub-headings, use H3 tags or higher – your post shouldn't have more than four H2 tags.

Content

The actual content of your blog post should be what your readers enjoy the most. Your content should reflect your heading and your intro paragraph to give the readers what they were looking for. The ideal blog post length is 2,100 words. Posts that were 7 minutes long received the most attention and engagement, and longer posts rank higher in search engines.

Data and Numbers

Did you know that the average company that blogs generates 55% more website visitors, 97% more inbound links, and 434% more indexed pages? Interesting fact, right? Readers love to see the numbers of why they should do something or buy some product. The numbers are what convinces them. So use data in your blogs to attract readers, but make sure that it's accurate!

Media

Readers have a hard time staying focused. We accommodate them by breaking up our posts with sub-headings and the use of multimedia. Add a photo, video, or audio recording to explain something further.

Wrap It Up

Don't just stop your blog post once you've gotten your point across. Write an ending paragraph that sums everything up and provides your readers with additional resources, even some of your own.

Call to Action

Your call to action can be a link to another blog posts, a contact form to fill out for additional services, or anything that causes the reader to take action. This could be a follow button to follow your blog or share buttons for different social media platforms. Overall, leave your reader with the feeling that he or she learned something from you. If they got something out of it, they may come back.
Not convinced you can write the perfect blog post? Check out our inbound marketing services to learn more about how to attract your target audience.