Strategies for Non-Profit Marketing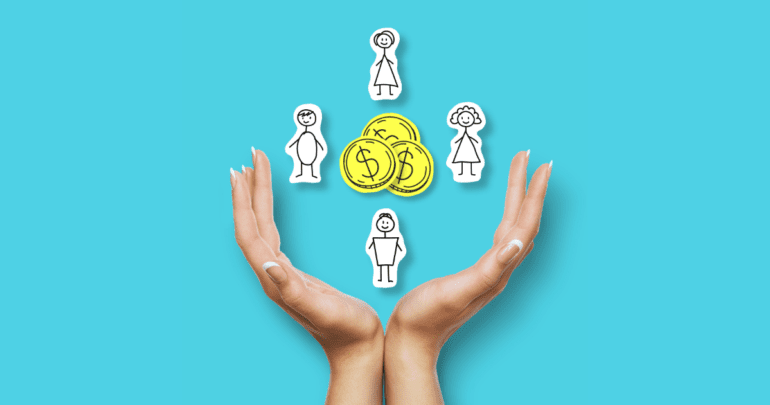 It's critical to have well-planned strategies for non-profit marketing. These organizations are doing important work on often very limited budgets. So every dollar has to count.
One thing a non-profit marketing team can do to make their budget stretch further is to create content that can be repurposed and reused in as many different ways as possible.
For example, capture testimonials and stories while people are gathered together for an event. Take both photos and videos to use later. Use the audio from the video. Transcribe the video into written content.
Storytelling is a powerful marketing strategy in general, but it's even more important for non-profit marketing.
When non-profits can creatively tell the story of the work they're doing, it helps them get the word out in ways that can connect with people and get them interested in supporting that work.
Charity Susnick, Director of Development and Communications for Marjaree Mason Center in Fresno, CA, says stories get a stronger response from donors.
"People have, I feel, an innate sort of gap or hole in their heart that they want to give," Charity said on Episode 16 of the Extremely Valid Points podcast.
"And they want to know they're making a difference. People want to know that their gift is helping someone else. So when we can tell that story, it lays a stronger foundation for them to continue to support a non-profit."
The unique thing about non-profit marketing is that it has to accomplish three things at once: raise general awareness in the community as a whole, tell those the non-profit serves how they can get the help the non-profit provides, and inspire donors to give resources so the non-profit can continue doing the work it does.
Consider These Specific Strategies for Non-Profit Marketing
Partner with local news media and develop relationships so that they regularly reach out to check in about events and issues to help you get the word out.
Create marketing content and collateral to repurpose and reuse to reach as many different audiences as possible.
Make your message all-encompassing. Make it relevant and talk about what everybody can do to make a difference, even those who may not think your work affects them. For example, in their marketing, the Marjaree Mason Center talks about having healthy communication in your relationships, making good choices with boundaries, and learning to recognize red flags that may reveal an issue that someone may not have identified otherwise.
Use community education programs as part of your marketing and outreach efforts.
Use social media — it's free! — across all channels to reach people where they spend time.
Continue to utilize traditional print media like newspapers, brochures, flyers, handouts, etc.
Make sure your digital marketing media has updated information and is working properly so you can be found online.
Translate your marketing into the multiple languages of the community you serve.
Utilize radio and TV media to get the word out to the masses.
Apply for and utilize Google Ad Grants for non-profits. You can receive up to $10,000/month for ad spend to get people to your website using Google Adwords ads.
Maintain an email list and send an e-newsletter out on a regular basis.
As Charity said on the podcast, "We try to touch people as much as we can in as many different ways that we can."
If you're feeling overwhelmed by all these marketing strategies, we're here to help you figure out what would be best for you to do.
If you need help implementing any of these strategies, we can help with that, too.
To continue the conversation about strategies for non-profit marketing, please contact us today. WorldLight Media LLC would be honored to help.