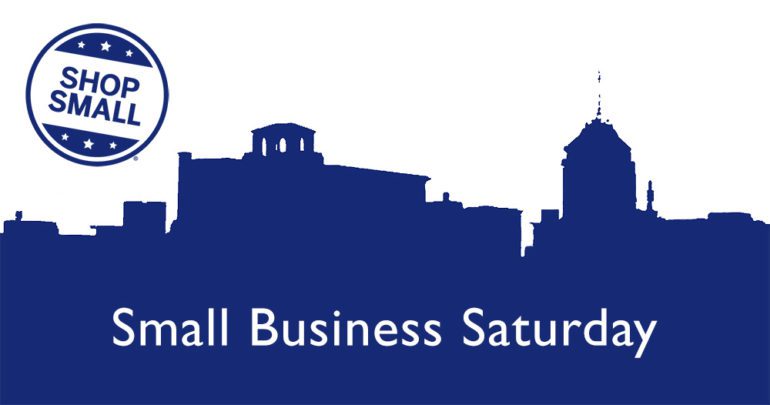 The Saturday following Black Friday may seem easily overlooked, but it easily stands out as an incredibly important shopping day for small, local businesses. Small Business Saturday, is still a relatively young "holiday", having only started up 6 years ago. According to Forbes.com, last year alone, 88 million consumers chose to shop small on Small Business Saturday- up 14.9 percent from 2013. Additionally, on Small Business Saturday in 2014, consumers spent $14.3 billion at local and independent businesses.
An interesting face about Small Business Saturday is that it was, in fact, not started up by small businesses. It was actually created by American Express, purely for PR and Marketing reasons. Regardless of its origins, however, Small Business Saturday has had a noticeable positive effect for many small and local businesses.
Small Business Saturday 2015
This year it would seem that all the excitement about shopping at local businesses has only increased, and it is expected that sales on this shopping day will far exceed that of last year. In fact, Forbes.com reported that 55% of U.S. consumers are aware of the day, making this the highest figure yet recorded. Another exciting trade-off of Small Business Saturday is that 83% of those who do participate say that Small Business Saturday inspires them to Shop Small all year long.
As a small business ourselves, we're proud of the fact that the majority of our clients are small businesses, and encourage you to shop small and local not just on on Small Business Saturday, but year-round.