New Marketing Trends for 2021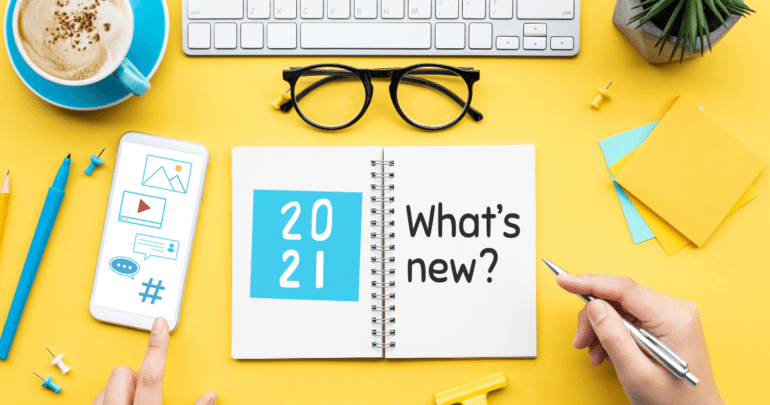 Restrictions on business and personal activity due to the COVID-19 pandemic caused marketers to pivot during 2020, and the new marketing trends for 2021 are largely a result of consumers being home and online more than ever before.
It's become a cliché, but an increased digital connection really has become the "new normal."
Here are some marketing trends we're paying attention to, and we encourage you to as well:
Digital Marketing
With people spending more time online, companies that amplify their digital marketing will see greater success than those who don't. Specific digital marketing trends that are likely to be important in 2021 include using AI (artificial intelligence) to drive a personalized customer experience through the use of chatbots, targeted content, and automated ad buying.
Mobile-First
Google will implement "mobile-first indexing" for search in March 2021. When this change happens, the Google search bots will only look at the mobile version of a website for information that they then use to determine search rankings and position in search results. As a result, desktop-only sites will no longer show up in search results.
This is more than a trend. It's a change that affects everyone with a website, and it cannot be ignored. Contact us if you need help navigating the change.
Video
Video isn't a new marketing trend, but it is still an important one for 2021. Of course, you can use broadcast videos on a YouTube channel or on your website, but you'll want to consider incorporating live-stream videos as well. Live-stream videos can be used for interviews, demos, even a behind-the-scenes glimpse into your company so consumers can get to know you better.
Single Grain reports the following regarding video:
72% of businesses say that video has improved their conversion rate
52% of consumers say that watching product videos makes them more confident in online purchase decisions
Virtual Events and Customer Experiences
With in-person events being cancelled in 2020 due to pandemic-related restrictions, companies shifted to virtual trade shows, conferences, product launches, demos, classes, and the like. This trend will likely continue into 2021 — perhaps as hybrid events if and when restrictions on in-person gatherings lift — because of the increased reach, return on investment, and attendance that was possible.
Content that Builds Connection
Regularly scheduled, easy to consume content that builds connection with the audience is another trend that isn't new but saw a surge during the pandemic that is likely to continue into 2021. For example, Social Media Today reports that "55% of Americans now listen to podcasts, while newsletter mentions were up 14% during lockdown."
Podcasts, newsletters, blogs, and social media posts all build connection with your audience and should be considered in your 2021 marketing plan.
We're Here to Help
If you need help developing a strategy or implementing these or any other new marketing trends for 2021, we invite you to contact us and see if we're a good fit to provide that help.
Contact us to learn more.