Blogging Tips for Busy Entrepreneurs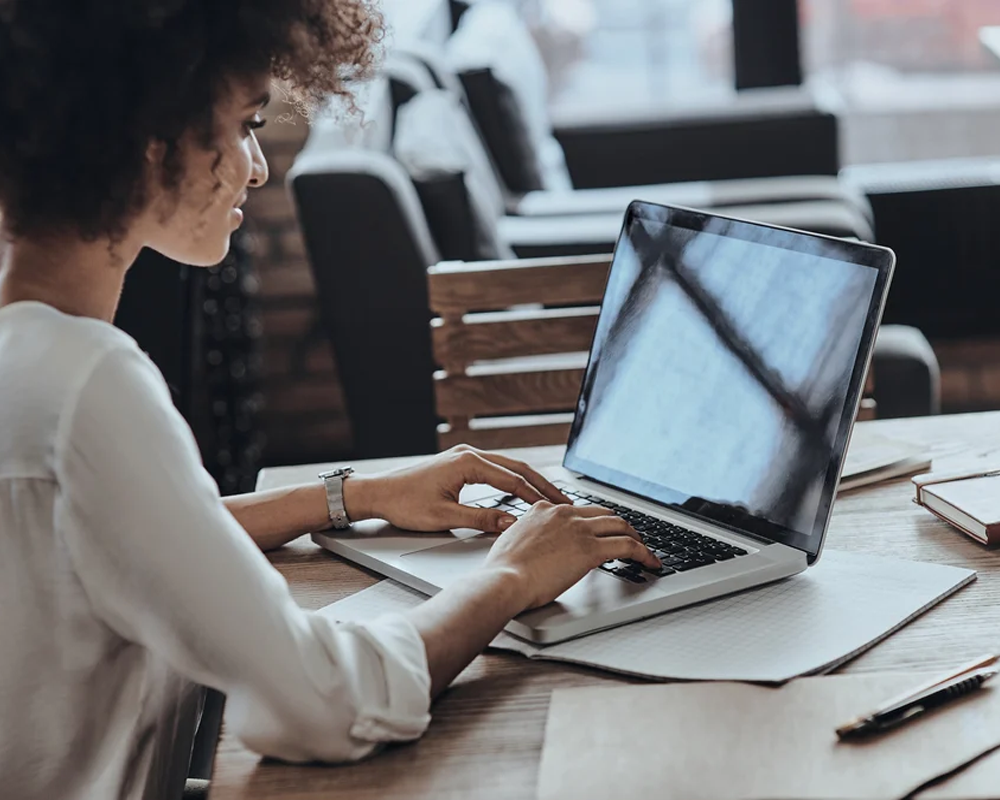 While worth it, successful blogging takes time and effort, so we're sharing some blogging tips for busy entrepreneurs so you can get the benefits of this powerful inbound marketing strategy even if you don't have much time to devote to it.
Before we get to the tips, you should know that according to HubSpot research, companies that have a blog receive:
55% more visitors
97% more inbound links
434% more indexed pages
And according to data reported by Oberlo, companies with a blog get 67% more leads each month.
Simply put …
Blogging gets more people to find you, engage with you, and do business with you.
So, now that you know why you should have a blog for your business, here are some tips to help you, as a busy entrepreneur, implement an effective blogging strategy.
1. Commit to a Regular Blogging Schedule
Consistency is important for blogging success, so committing to a regular blogging schedule is critical. Depending on your business and your specific goals, you may decide on a blogging frequency of monthly, weekly, daily, or anything in between.
Research shows that the more you publish blog content, the better your results.
Marketing Insider Group reports that:
17.5% of bloggers publishing monthly report getting "strong results"
32% who publish weekly get "strong results"
62.5% who publish daily get "strong results"
While frequency is important, consistency is perhaps even more of a factor. Publishing new blog content weekly on a consistent basis is more effective and gets better results than publishing daily but sporadically.
2. Plan Blog Topics in Advance
As a busy entrepreneur, you have a lot to do. Planning your blog topics in advance by creating an editorial calendar is an excellent way to make effective and efficient use of your time.
An editorial calendar also is a way to ensure that you're consistently publishing new blog content.
You can plan your blog topics three, six, or even 12 months in advance. And you can organize your calendar using a spreadsheet, an app like Trello, or even sticky notes on a basic wall calendar.
The format of your editorial calendar isn't as important as the plan itself and the strategy behind it.
3. Consider Content Themes
One way to approach your editorial calendar is to consider monthly or quarterly content themes.
For example, if you provide landscaping services, your content themes might include landscape design, irrigation, maintenance, outdoor living areas, water features, etc.
Planning your blog content thematically helps focus your efforts on the different things you offer your clients and customers. This way, nothing gets forgotten or overlooked.
Using themes to strategically plan your content also can help you publish that content in a timely fashion when it's relevant to people looking for the products and services you provide.
4. Batch Content Creation
From a time management and productivity standpoint, batching your content creation is the most efficient way to manage your blog.
Think of batching your content creation like making a batch of cookies. It's not efficient at all to make a single cookie. You make a batch of cookies, and then spread out serving/eating them.
It's the same with creating content for your blog.
Sitting down and creating blog posts one at a time takes up much more time and effort than if you were to stay focused and create multiple blog posts in the same session.
5. Schedule Future Publication
If you batch your content creation, or even if you don't, working ahead and scheduling your content to publish in the future is the best way to stay on top of your blog and keep putting out new content consistently.
You can "set it and forget it," knowing that the technology of your blogging platform has you covered. And this frees you up to focus on the other critical tasks of running your business while ensuring that your blog content still gets published.
6. Get Professional Help
Just as you might hire professional lawn care and gardeners, housecleaners, bookkeepers and accountants, etc., hiring professional blogging help often makes sense.
Evaluate what your time is worth. Determine how much time it takes you to plan, create, and publish your blog content. And then consider what might be a better use of your time.
The fee you pay a professional may be worth it to gain that time back for yourself.
Plus, you're likely to get better results because a professional knows what they're doing.
Blogging is one of the elements of inbound marketing that WorldLight Media handles for our clients. You can learn more about inbound marketing at our FAQ Page. Or we'd be happy to answer your questions and explore if we might be a good fit to help you, too.
We invite you to get in touch with our team using the convenient online form here.