4 TV Shows that you should be watching if you own a business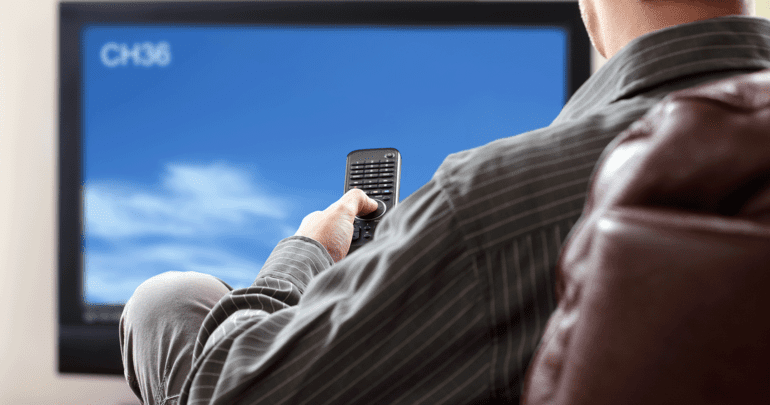 Your time is very limited and very valuable – so why waste it watching television? That all sounds logical, then reality strikes – you come home after working for 12+ hours on keeping your business running, and it's way too late to do anything else. We've all been there. You're too keyed up to go straight to bed, so it is time to decompress at the end of the day and relax. So to unwind a bit, you grab the remote and turn on the TV.
There are plenty of TV shows that you should never watch, especially if you own a business.
The problem is, there is so much garbage – how do you know what is worth watching? I've got good news, there are some shows that are actually very entertaining, and very informative for business owners. It's a win-win-win. You can decompress at the end of the day, get entertained, and actually learn a lot about leadership, business, and entrepreneurship.
Shark Tank

The Sharks, all of whom are self-made millionaires or billionaires, listen to pitches from entrepreneurs and business owners seeking an investment into their business idea. This is one of the best TV shows ever made. Every episode has some great tips, strategies, and constructive criticisms in the form of advice from the sharks.

My Favorite Shark: Lori Greiner

The Profit

The Profit is about a successful businessman, Marcus Lemonis, who invests his own money into failing businesses in exchange for large chunks of equity. This show has excellent examples of the pitfalls of poor business decisions, plus the benefits of diligence. Lemonis proves again and again that the numbers never lie – even though business owners sometimes do.

Key take-away: Helping people can be very rewarding – and very profitable!

The Celebrity Apprentice

Every business has some degree of project management. This reality show, starring business legend Donald Trump, features a competition to see who can be inserted into a leadership role overseeing some of the most dysfunctional and oftentimes delusional team members, and overcome the drama and sabotage to see who can impress the clients. Most of the tasks involve some sort of branding or marketing challenge.

Key take-away: How to lead a team with grace, character and dignity when surrounded by incompetent, self-absorbed saboteurs – and win!

Flip or Flop

This real estate show features husband and wife team Tarek and Christina El Moussa. Each episode they invest over $100k of their own money into a fixer-upper and transform it into a desirable property. For business owners, it shows that the greater the risk can sometimes mean the greater the reward, or it can mean the greater that potential losses.

Key take-away: Find your Izzy! Your team is so vital to your success. They have a contractor named Israel (Izzy) who does the majority of the remodeling of each property. Without Izzy – these two would be out of business in a heartbeat.
Honorable Mentions: Restaurant Impossible, Restaurant Start-up.
What's your favorite TV show for business owners?