5 Reasons Why You Should Invest in Professional Logo Design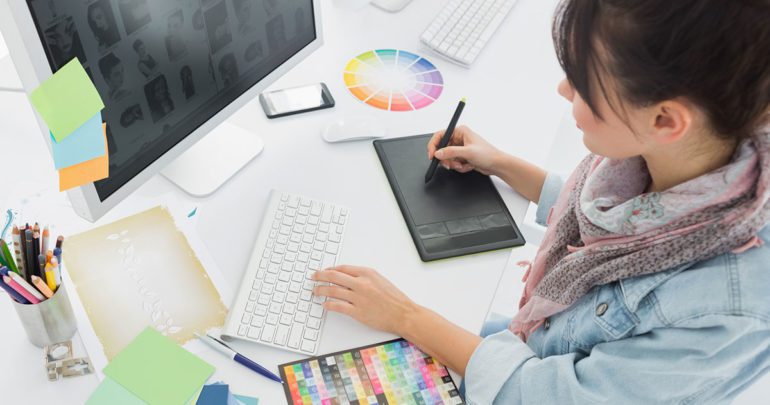 The top 5 reasons why you should invest in professional logo design.
Quality.

You read that right. Quality with a period. It might be the most important reason you should invest in a professional logo design.

A professional graphic designer knows how to make your logo pleasing to either a potential or repeat customer's eye.

They don't use templates. However, they do create an original piece of artwork. One that's sure to attract your ideal client.

Effective Branding

It's not only about a great first impression but also strong branding, according to Entrepreneur.com.

Branding is critical for businesses, especially small businesses. Additionally, it's your logo that often first communicates your brand promise.

So, take a look at your logo. Does it clearly communicate your brand promise? Is it both simple and memorable, and also effective?

If not, then you need to consider investing in professional logo design.

Maximize Marketing

Once you've built a strong brand with a professional logo, your marketing efforts come more easily. Your logo will speak for itself on any marketing materials. For instance, business cards, signs, posters, web pages, t-shirts, pens, and any other materials you may use to promote your business.

If your logo was as recognizable as say, Nike, then what would that mean to you? What would it mean for your business? Build it!

It all starts with a professional logo design.

Longevity: Another Reason You Should Invest in Professional Logo Design

Professional designers not only make something for you from scratch but also back it up with research.

That's right. A professional graphic designer researches your ideal client, your target market, and your industry.

Then, he or she will research what will attract your ideal client. Even down to the colors, because colors can either make or break your logo.

A professional graphic designer will deliver a relevant logo every time.

An Uncommon Reason You Should Invest in a Professional Logo Design: Formatting

Few people know that the same logo file you use for a business card is not a universal logo file. You'll need a different file for either a t-shirt or signage for a conference.

It's the same image/logo. Yes. However, different types of both media and print mediums call for different versions of your logo.

For example, a 2×2, 150dpi jpg may be sufficient for a small logo on a business card. While a high-resolution EPS may be required to get high-quality signs.

A professional graphic designer will deliver your logo in both the appropriate file types and sizes depending on your needs. Often times, he or she will also communicate directly with your printing service, so you don't have to get frustrated with technicalities.
We Want to Bolster Your Reputation
Worldlight Media understands the importance of professional logo design. Not only because your reputation is important, but also because both you and your clients are worth it.
Whether your company is professional, fun, reliable or exciting, we can convey your culture via your logo. We can help others to know, in one image, the value of what you offer.
What do you want your logo to say about your company? It should always imply both what you do and say something about your brand's personality.
We've been honored to create logos for many organizations. And we'd be delighted to create a professional logo for you!
If you'd like to invest in your business, then call us today!