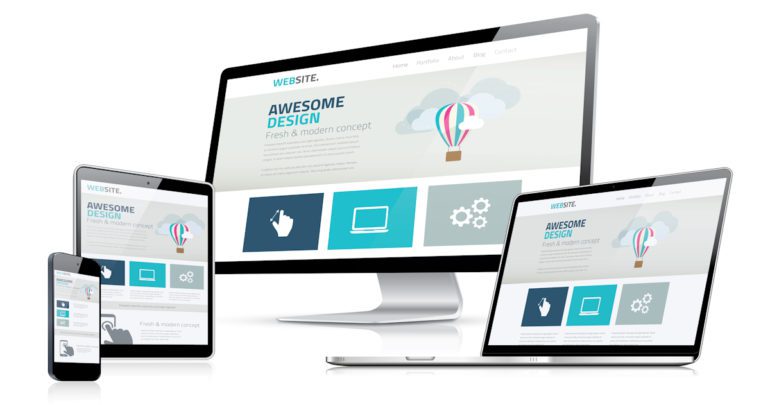 These 5 myths about web design may surprise you …
1st Myth about Web Design: How it Looks is Most Important
Having a website that's pleasing to the eye is nice. But planning and executing the User Experience is the most important thing when it comes to web design.
When the design is centered around the User Experience, the website is more likely to deliver the results you want.
This is true whether you're using your website for lead generation, e-commerce, information, or anything else. If the user can easily find and do what they need on your website, they will stay on it longer, making it more likely that they'll take the action you want them to take.
2nd Myth about Web Design: Mobile-Responsive is Key
It's important that visitors be able to access your website from a mobile device. According to Statista, mobile devices (not counting tablets) generated 52.6 percent of global website traffic in the fourth quarter of 2019.
It's so important that we believe websites need to be designed for mobile first, then for desktop screens, rather than the other way around.
Designing specifically for mobile gives a better user experience across all viewing platforms.
3rd Myth about Web Design: Everyone Experiences the Same Thing
This is a dangerous assumption with serious consequences.
Businesses have ADA obligations with regard to accessible technology and can face fines if their websites aren't in compliance.
The good news is that you don't have to figure this out on your own. We're here to help keep you and your website ADA-compliant.
4th Myth about Web Design: If You Build It, They Will Come
It's not enough just to build a fabulous website with a great user experience. You have to also take care of all the unseen, backend codes, tags, and descriptions that tell the search engines what the website is all about.
If the search engines don't know what the site is about, they won't include it in search results when people are looking for answers and solutions to their needs. And people won't visit your site if they can't find it in search results.
5th Myth about Web Design: The Home Page is What Every Visitor Sees First
Not every visitor to your website sees your home page first. Depending on what they type into a search engine, it's very likely that they'll see an interior landing page or even a blog post first.
This is why it's so critical that every page of your website is built with good web design best practices.
We're Here to Help You
If your head is spinning after the revelations and truths we've told regarding these 5 myths about web design, don't worry! You don't have to figure it all out on your own. We're here to help. Call us today!