Three Ways to Make Your Website ADA Compliant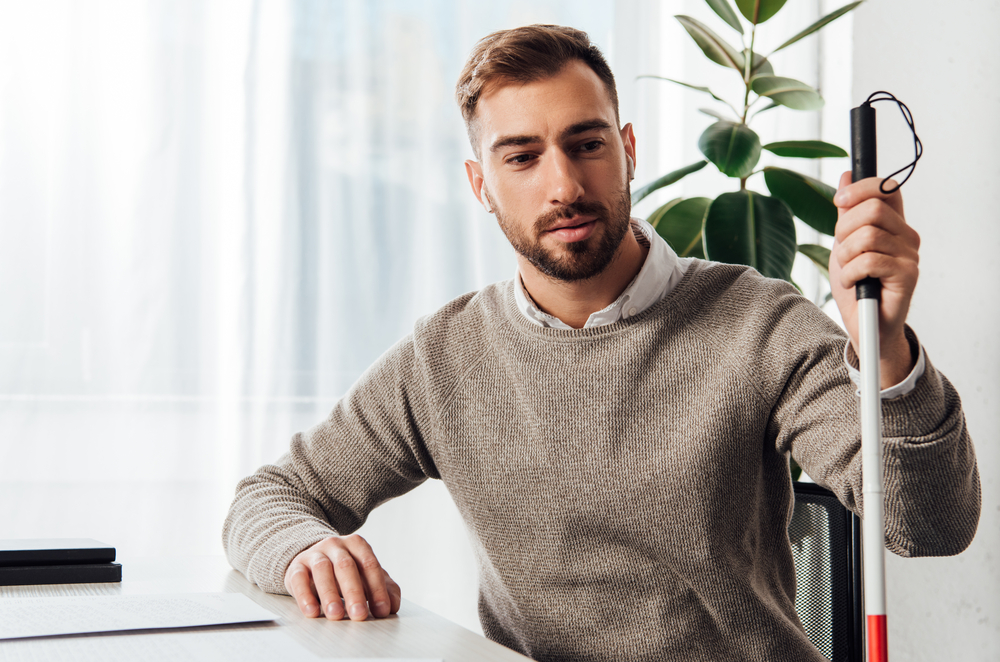 Web accessibility is a complex topic and new developments are happening all the time. Especially when it comes to how they affect small businesses and what small businesses can do right now. There have been so many changes recently, it's hard for anyone to keep up! We hope this information
What is ADA Compliance and Why Should I Care?
Recent changes in the way US Courts have been interpreting the Americans with Disabilities Act are now requiring websites to be accessible to people with disabilities. These changes have led to a 300% increase in Plaintiffs Lawsuits filed against small businesses since 2018. Very few lawsuits are being won by the defendants, and the Business News Daily recently reported that "business owners could be looking at a $50,000 bill" once the lawsuit is filed.
These lawsuits have left businesses scrambling to make their websites accessible to people with disabilities, including people with blindness, blind epilepsy, and more.
For More details about Why ADA Compliance Matters, Check out this Post.
Options for making your website ADA Compliant
Website Content Accessibility Guidelines (WCAG 2.1) are the gold standard for accessibility, and following these guidelines are the best way to ensure your website is in compliance. There are three different approaches to meeting these guidelines. We at WorldLight Media have helped clients make their website accessible using all three of these avenues. The best route for your business may depend on a number of different factors, such as the size of your website, your budget, and how recently you may have built your website. For example, if your website is due for a redesign, it may be easiest to rebuild your website to be ADA Compliant from the ground up. We explain each approach, along with the pros and cons to each below.
1. Perform a Manual Audit and Remediation on your current website
Hire a web developer to conduct an audit of each page of your website. Like ours, most firms must charge a fee to conduct the audit. That fee will vary depending on the size of your website and the platform that it's built on. The cost of remediation won't be known until the audit is completed. This is because the amount of work required could vary depending on how many issues are found, by the amount of work, or complexity of fixing the issues that are discovered.
2. Manually Build Your Website to be ADA Complaint from the Ground up.
Another option is to start over from scratch, with building an ADA-compliant site as one of your primary objectives. There are pros and cons to going this route.
The first benefit is that if your current site has a lot of issues, starting all over may be easier than trying to fix what you already have. Another benefit would be that if your current site needs a redesign anyway, you can kill two birds with one stone. When soliciting Web Design Companies to create a new website for you, don't assume that any new site will automatically be ADA Compliant. Make sure the firm understands ADA compliance and knows how to ensure that the site meets requirements.
There is often an extra fee involved in creating an ADA compliant website. It will affect the color choices, design choices, and the way the website is coded. When choosing a firm, it's a good idea to interview a handful of different companies, and ask a lot of questions to vet them and make sure they are qualified to complete the job well.
A con of going this route is that it will take time to build. If you have a website that isn't compliant, you are still exposed to risk of litigation until your new website is launched.
Another con is that some items listed in the guidelines could hinder certain design directions you might want to take. For example, Item 1.4.3 from WCAG 2.1 states that images should have a specific color contrast ratio. We have found that for some clients, the colors of their logo are not contrasting enough, and if you don't want to completely redesign your logo, option 3 is your best choice.
Install a third-party Plugin that will modify your website for each user's specific needs.
Newer Plugins have recently emerged that attempt to meet requirements for ADA. But not all Plugins are the same and many could still leave you at risk of litigation. However, if you can find the right plugin, there are some real benefits to going this route:
Your site will almost immediately become compliant.

The upfront costs are considerably less than revising your current site, or rebuilding a new site.

The right plugin will integrate seamlessly with most websites.

You won't have to fundamentally change the design of your site or your branding in order to make it work for everyone.
Best Solution for ADA Compliance
WorldLight Media has researched, tried, and vetted the handful of ADA Plugins available. The cost for each competing plugin is consistently running around $490 per year, so it really comes down to what software works best. Our research and experience lead us to recommend accessiBe.
The Software was not released until after 18 months of daily development in collaboration with people with disabilities and continues to be improved daily. Blind people, motor and visually impaired people, epileptics and others were involved in the research and development.
accessiBe uses two applications to reach compliance. The first is the front-end interface that interacts with users on your site. A circular Accessibility Icon appears in the bottom right corner of the site. Users can click on the icon, and choose between different accessibility profiles, stand-alone adjustments, or both. These controls will visually change the way your website appears for each user's specific needs. For example, text can be made larger, or the contrast of images can be changed.
The second application provided is an AI that is designed to accommodate screen readers. The Ai automatically rescans your website every 24 hours to ensure that all content updates and adjustments made to a website continue to be accessible and compliant.
The final added benefit that accessiBe provides is a litigation support package. In the case that your website's compliance is challenged, accessiBe provides personal support, professional audits, reports, accessibility mapping, and more. Other plugins like Userway are not as developed, and could still leave you at risk of litigation.
To learn more about how accessiBe works, watch this quick video:
If you would like help with purchasing this plugin, and installing on our website, please feel reach out to us here. We're happy to help!